Sold Out! November and December Holiday Arrangements are Available for pre-order!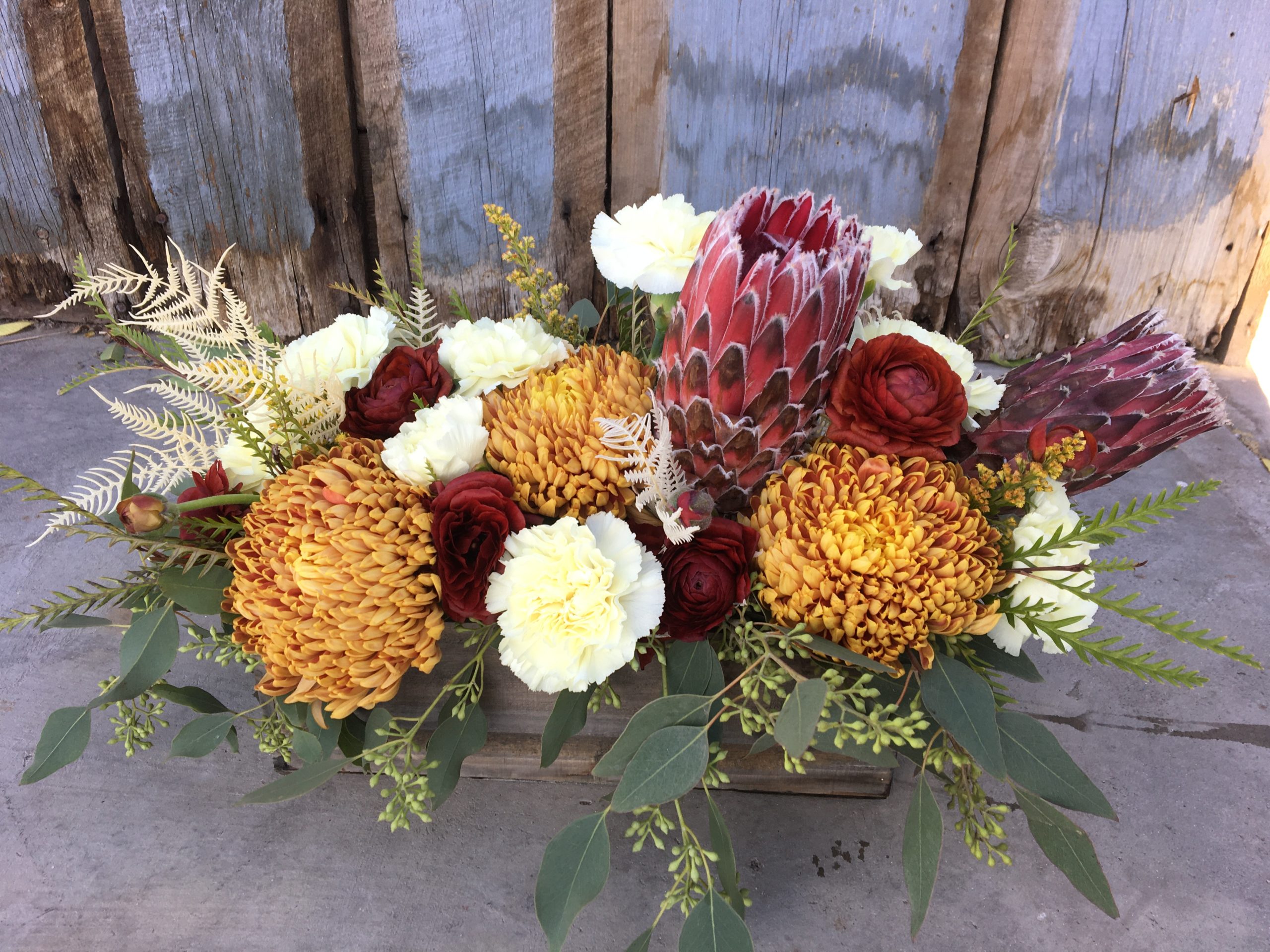 There are so many Holidays in this country in November and December,  We are offering a seasonal array of flowers in both low centerpiece style (for the middle of the dining table to see friends and family) and tall vase style (to go on a buffet or entry table to make a statement for the dinner.
Centerpieces will be in a ceramic or glass low container.
Tall arrangements will be in a clear vase, and upgraded to a seasonal vase.
As we are a one person operation with kids, I am still only offering pick-ups, no delivery, Pick ups will be at our farm at 8985 County Rd 126, Salida in the Blue Shop.
November pick-up times for fresh arrangements are November 23 in the afternoon, and November 24 in the morning. 
December Pick ups for fresh arrangements will be December 21st in the afternoon and December 22nd in the morning. 
Due to our unheated shop and our family time, these are the only pick-up times available this year for fresh flowers. Please add you phone number and email to any order so that I have a way to contact you.
For Wreaths, dried flowers, or greenery swags you are welcome to contact us anytime for specific availability.  (303) 709-4912.